Why Outsource?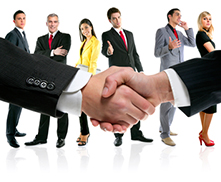 All companies have time consuming, costly tasks that derive from their core business function. We specialise in managing the outsourced processes for business within the online dating, social networking and ecommerce industries.
Our staff offer fraud prevention, member verification, content moderation, data entry, web based research, customer and back office support services as well as social media management and content writing.
Outsourcing these processes allows you the freedom to focus on your core business while we manage the back end work.
The advantages of outsourcing these tasks are:
Free trial before you commit
Improved performance and guaranteed productivity
Savings on manpower and training costs
A well-managed e-business infrastructure
Increased customer satisfaction
Maximize uptime
More effective operating environment at the backend
Faster development and start-up
Flexible, tailored solutions to meet your business needs
Commitment to your SLA requirements
24/7 staff availability, 365 days a year
Reduce costs by up to 70%
Increased efficiency
Customer support 24x7
If you would like to discuss your business requirements to see how we can help you improve your cost efficiencies, contact us today.