Ecom Services Ltd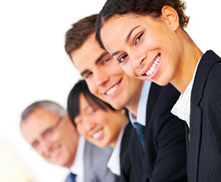 Our Mission
Our mission is to enable our clients to lower their cost base and improve their service response times.
Our goal is to be the market leader in business process outsourcing for online dating, social networking and ecommerce companies.
How we Work
Our strategy is to immerse our team within our clients business to ensure a thorough understanding of both their business and customers. Combining a shared business goal with dedicated and experienced staff, we ensure that the client's€™ business needs are fulfilled and objectives are achieved.
Staff
At Ecom Services, we employ a passionate and dedicated team. Our experienced team provides high quality, timely back office support services to help companies increase their cost efficiencies and improved service. By allowing our clients more freedom to manage their core business, this ensures a better overall experience for their customers.
Why us?
Free trial before you commit

Flexible solutions to meet your needs

Commitment to your SLA requirements

24/7 staff availability, 365 days a year

Reduce costs by up to 70%